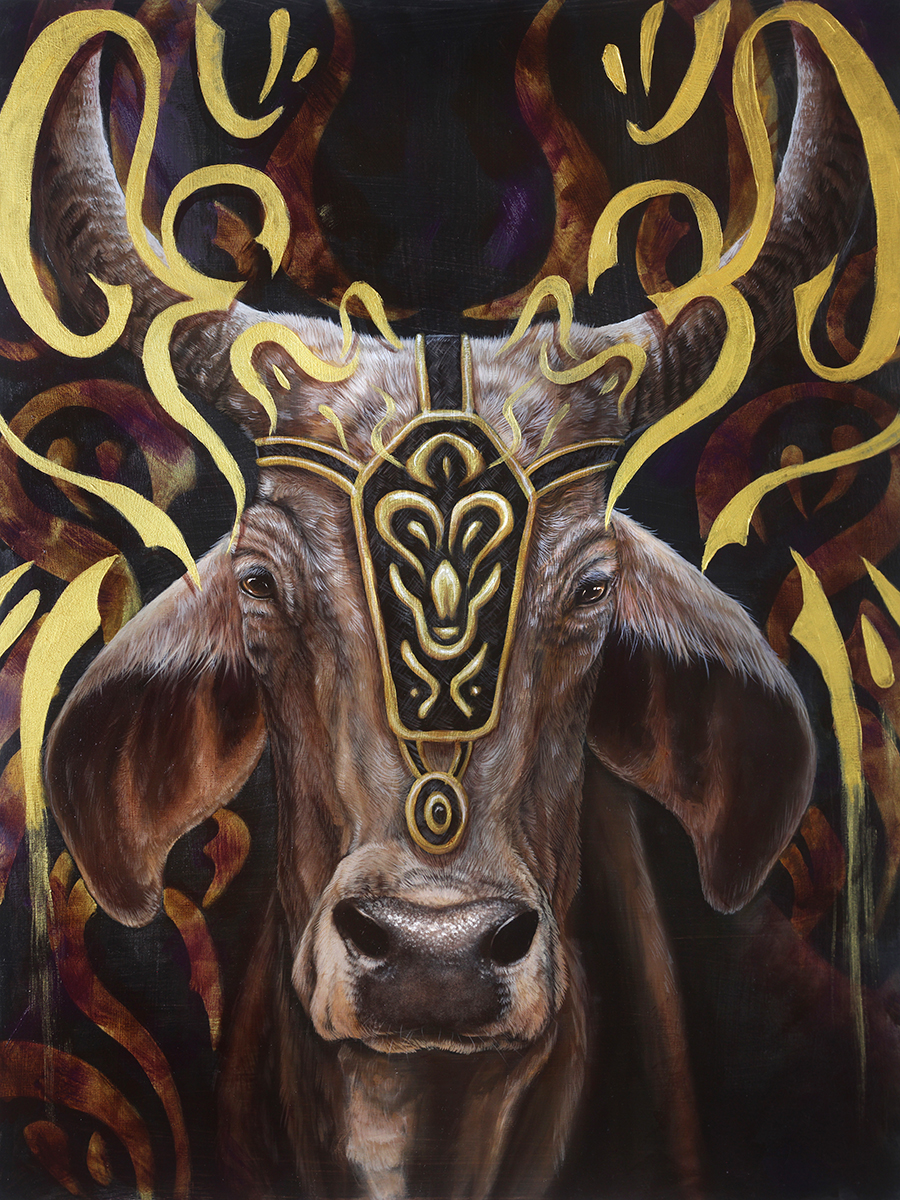 "The Giving"
(Beast of Burden)
Gentle giving mother, selfless and nourishing.
This cow painting serves as my play on classical portraits of the greats, complete with metallic paint to add an air of nobility and royalty. The patterns are reminiscent of Arabic characters and symbols, as well as jewelry and adornments seen on formal dress.
The soulful eyes reach out to you, radiating an assured calmness that soothes.

18″ x 24″ | Oil paint on wood. | 2019
This original painting is available for purchase.